Ideas4ADIs - Lesson Appointment Cards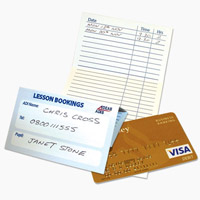 Are your pupils always forgetting their appointment cards? Not any more!
The Ideas4ADIs Lesson Appointment Card is a convenient credit card size that fits into a wallet or purse, so they can carry it with them all the time.
This new style card unfolds giving 40 spaces to record the day/date, time and number of hours of pre-booked lessons. The front of the card holds space for your name and contact number, and the pupil's name.
50 cards per pack.
There are two designs for the back of the card. You can choose to have either:
Help your pupils learn the essential basic routine
of driving - MSPSL.

Order now for just


£15.00

inc p&p
(Code LAC1)



Discounts available for bulk orders, email info@ideas4adis.co.uk

AVAILABILITY : IN STOCK
DELIVERY : 3 - 5 WORKING DAYS
(UK MAINLAND)

Chart showing Typical Stopping Distances giving your
pupils a handy revision tool

Order now for just


£15.00

inc p&p
(Code LAC2)



Discounts available for bulk orders, email info@ideas4adis.co.uk

AVAILABILITY : OUT OF STOCK
DELIVERY : TBC
(UK MAINLAND)