ADD TO BASKET

Buy the ADI Presenter, Expansion Pack 1 & 2 and

save £12

- click here

Discounts available for bulk orders, email info@ideas4adis.co.uk

AVAILABILITY : IN STOCK
DELIVERY : 3 - 5 WORKING DAYS
(UK MAINLAND)
Ideas4ADIs - ADI Expansion Pack 1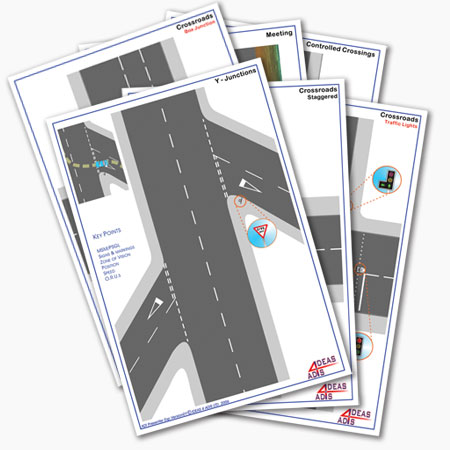 The first expansion pack to compliment the ADI Lesson Presenter and produced to the same high quality standard, the pack contains 12 diagrams:
Y Junctions
Box Junctions
Junctions on Bends
Right Turn Filters
Staggered Crossroads
Crossroads Nearside to Nearside
Crossroads Light Controlled
Unmarked Crossroads
Staggered Crossing
Pegasus Crossings
Meeting & Passing
Meeting Low Bridge
feedback
"Hi. I've just received my ADI Lesson Presenter and Expansion Pack today. My partner liked it so much that I'm ordering another one right away. The pictures are excellent and well presented and it looks very professional. No more sketching odd or complex junctions for me. Thanks a lot, well worth the price tag."
Mark Hamilton DSA ADI